The St. Thomas Aquinas Society has an impressive history of bringing the finest speakers for conferences, Masses, retreat days, Divine Mercy weekends, and evenings of concert and testimony.

We invite you to read about our history and learn about our mission. Most importantly, we invite you to join the enthusiasm in sharing and experiencing our Catholic Faith.
19th Annual Conference
August 4-7, 2016
Presented by the
St. Thomas Aquinas Society

Image used with permission of Dan Lynch Apostolates
Pikes Peak Center
190 S. Cascade Ave
Colorado Springs, CO 80903
Download the Conference Brochure
(includes schedule) HERE!
CONCERT
August 4, 2016 at 7:00pm
CONFERENCE
August 5-7, 2016
APOSTOLIC PENITENTIARY
THE GIFT OF THE INDULGENCE

The celebration of the Jubilee Year is not only an extraordinary occasion for benefiting from the great gift of indulgences which the Lord gives us through the Church, but it is also a fitting opportunity to recall the catechesis on indulgences to the attention of the faithful. The Apostolic Penitentiary is therefore publishing this sacred notice for the benefit of all who will be making Jubilee visits.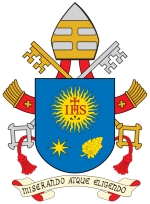 To My Venerable Brother
Archbishop Rino Fisichella
President of the Pontifical Council
for the Promotion of the New Evangelization
With the approach of the Extraordinary Jubilee of Mercy I would like to focus on several points which I believe require attention to enable the celebration of the Holy Year to be for all believers a true moment of encounter with the mercy of God. It is indeed my wish that the Jubilee be a living experience of the closeness of the Father, whose tenderness is almost tangible, so that the faith of every believer may be strengthened and thus testimony to it be ever more effective.